Admittedly, I'm not that much of a fan of Calvin Klein except for the underwear. I'm too fat to wear the shirts or pants, or I'll look like a pamelo wrapped up in those keep-fresh wrapper... And hence, just CK for the undies.

But there was once a while ago when I went out with the Big Brother. I was looking for a pair of new shoes. He was looking for new year clothings. So we met up in Mid Valley for dinner after my class. We dropped by Isetan in the Gardens to check out what's interesting. Walked around and around when we finally entered the CK section.

Brother: This one is nice, don't you think?
Me: Yeaps. But I like the white one more.
Brother: My nipple will show later!
Me: Isn't that what you wanted? You'll look sexier!


Salesperson must've thought we're this gay couple or something. What's with two guys in shirts and jeans and sports shoes, how wouldn't the gaydar be ringing like mad?

Brother: It's quite cheap. I think I'm going to get this one. You want one?
Me: You're paying?
Brother: Err nope, get your own sugar daddy.

And so the choosing for the t-shirt finally was over. I was checking out Jonathan Cheng when he tapped me on my shoulder and groan...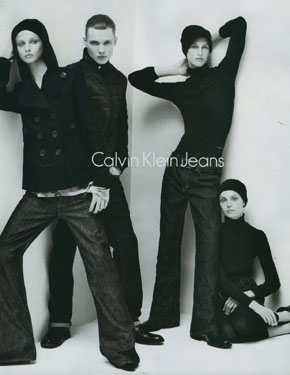 Brother: I think I need my medicine. I'm high. Like, very very high.
Me: Huh? What was the trigger?
Brother: You know how much it all cost?
Me: I thought it was 100 bucks each?
Brother: I thought the one with the collar at the side was the same price. But it turned out to be twice the price of the t-shirt.
Me: Of course it would.
Brother: The collar alone costed 150 bucks!
Me: WHAT?
Brother: Aren't you excited?
Me: That's half a pair of my shoes!

Like yeah. He kept on calculating and calculating... And finally came to a self-comforting conclusion that it's still not to exagerating. But me not being a CK fan...

Me: Still, it's like, as much as my jacket!
Brother: Your Key Ng was the out-dated design and was on 70% discount.
Me: Who cares when it's a jacket? And I got a jacket when you just got a collar?
Brother: A shirt damnit! A collar-ed shirt!
Me: That costed as much as a jacket.
Brother: It's Calvin Klein's. So shut up already...


Ugh. Overated.